How to Start Selling Used Panties Online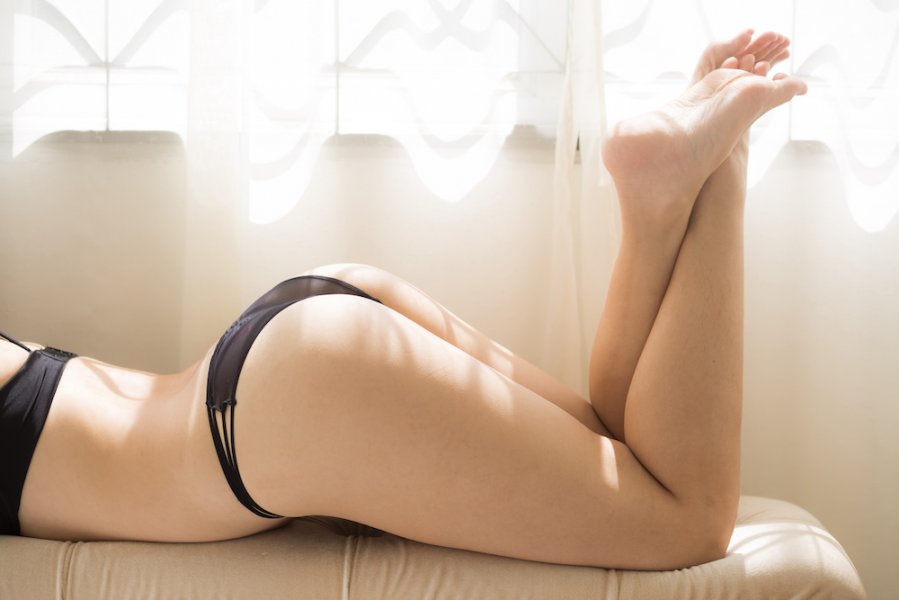 The internet is buzzing with opportunities to earn an income. While most people are aware of conventional ways of making money, such as selling products, running an e-commerce store, blogging, or offering services online, there several unconventional methods that promise decent returns.
For instance, have you ever thought about the possibility of selling your intimate garments online? Even if you have heard about it, you probably have never given it a thought. Some women have been selling their panties online, and there is everything to admire about this business.
While the exact stats for used panties sales are not well documented, there are enough testimonials online that should convince you to take advantage of this 'unconventional' opportunity. Whether you want to specialize in selling panties, thongs, or lingerie, each option has a decent place in this sector.
Undoubtedly, selling panties online is more lucrative than what most people think. Notwithstanding, it is one of those businesses that any woman can try. As far as this business goes, it is essential to understand that every client has his preferences. It is a no brainer that everyone buying used panties also has their unique preferences. In light of this fact, here are some common types of panties that will feature in most clients' requests.
Thong: These special panties are perfect for women who hate the visible panty lines. Made from a variety of materials, thongs are a practical intimate garment for both every day and special occasion wear. Hipster: As the name suggests, this garment sits on the hips, just below the waistline. These panties are worn when wearing low-rise pants, and they come in a wide range of fabrics.
Briefs: These inner garments are ideal for women who them to provide adequate coverage at both the back and the front. Made from cotton, microfiber, and nylon, they are exceptionally comfortable. They can be worn as high-rise pants, offering a hint of cheekiness. Bikini: Bikinis resembles briefs in many ways, only that they do not provide much coverage. Their waistband seats below the waist. They might also come in string bikini form, where leg holes are made from special fabric strings. They are made of either comfortable (cotton and nylon) or delicate fabrics (lace and argyle mesh).
G-string: This type of inner garment offers the least amount of coverage, covering only the genitals. Like thongs, they are designed to cater to the interests of women who do not like the visible panty lines.
Other notable mentions include boyshorts, tanga briefs, high-cut/French-cut, control briefs, and the seamless, cotton and lace. Notably, seamless cotton and lace is a particularly popular option for women today.
Can You Make Money Selling Used Panties?
As far as the lengthy introduction goes, it is worth noting that making money from selling used panties online is not just about providing buyers with a variety of options. You need to understand where the interest lies first, and you will be good to go.
While it might be easy for some to understand why selling panties online is big business, many people are yet to hear about this. Selling panties online is an adult entertainment service that has been in existence for a while now; it is only recently that it started attracting mainstream attention.
The majority of buyers purchasing used panties online are men. There are varied reasons why some men pride themselves in owning used panties. Typically, some men have sexual urges for used panties and just love holding them. To others, worn women's panties cater to their emotional aspects. The fact that panties are the article of clothing that covers the genitals of a woman often makes some men fancy owning a pair of pants that have been worn.
To some men, owning panties from a woman they admire can be likened to an act of intimacy. As such, used panties often evoke a feeling of closeness without meeting the woman that you love. Most men buy panties for their smell. Arguably, the natural scent that a woman produces can be intoxicating to some men. And apparently, used panties are the best source of these scents.
Notably, some men are not just after the pair of used panties. They would also want to know where the panties came from. Even more, they would want to have some kind of relationship with the owner of the panties. This means that they would want to engage in conversations through the process of purchasing the panties, and this can be viewed as an act of intimacy for the buyer. In other cases, a well-taken picture of the woman can do the trick.
Overall, there is a massive market for used panties online. So if you are among the many women who would want to tap into this opportunity, there is no better time to sell used panties than now. But you need to think about how you will get started. And of course, have a plan.
Getting Started With Selling Used Panties Online
If you are in the process of getting started in this business, you can use various platforms for your 'new' side hustle. Potential sellers can utilize several platforms that specialize in used pants to market their products and network with other panty sellers. Most of these dedicated panty-selling platforms offer decent opportunities. You might also have your website and make it here.
Part of doing business might entail taking special orders from clients, wearing the panties for a certain period, or performing some stunts while wearing the panties. Like with any business, it is all about the customer. And if you can appeal to your customer base in a specific and personal way, the chances are that you are bound to succeed.
From insights shared by successful women in this industry, selling used panties is not always about making money. You also need to market yourself in the process, which can also be termed as a particular type of branding. However, there is a lot of marketing that is needed before you get buyers ordering panties specifically from you.
To get you up to speed, here are some common concerns among women planning to get started in this business.
How Much Can You Earn?
One of the main reasons people sell panties online is the financial incentive that comes with this novel business opportunity. However, you cannot conclusively determine how much you can earn from selling panties. Worn panties sell for anything from $20 to $200. You can always sell them for a lot more if you are lucky enough to get a special order. However, you should be prepared to wear your panties for an unusually long time, which can be somewhat disgusting for some people.
Is it Safe?
Selling used panties is a safe side-hustle, as far as business goes. You only need to advertise yourself online and mail them to customers. One of the best things about this job is that you do not have to meet your customers in person, and this makes it ideal for persons who are just out to entertain and make money without any physical contact.
Who Buys Worn Panties?
The key to selling panties lies in understanding who you will be selling to. Ideally, your customers will be people with an addiction to used panties. Some find pleasure in collecting them for the feminine aroma, while some wear them.
Which Panties Do Clients Prefer?
Sexy underwear is a subjective term. As such, you should be prepared to find men with all manner of preferences. Most men just love granny pants; some loathe satin, while others melt over thongs. Others care less about the characteristics of the panties and are only interested in the mess.
Do You Need to Show Your Face?
Creating a stunning picture goes a long way in making your panties sell. But do you need to reveal your face? You do not have to show your face, but you can always flaunt it to attract more potential buyers. In some cases, you might also choose whom to show your photos to. Some sellers opt to show their faces to regular or premium buyers only. So the question of whether to show your face or not is a matter of personal preferences.
What Types of Photo Attract the Best Responses?
While you do not need to show your face, photos with faces invite the best responses. You also need to ensure that the pictures you use are well lit and focused. For new sellers, you also need to ensure that your photos are somewhat attractive, Well-taken shots go a long way in helping buyers know and trust you.
Guide to Selling Used Panties Online
Most women who have tasted success at selling used panties have found their profit through trial and error methods. While selling used panties is not one of those things you study in school, you can always learn from the experiences of those before you. So this section highlights the essentials of getting started in this business and what it takes to flourish.
#1 Choose the Right Platform
Several online platforms serve as a marketplace for used panties. Each platform has its unique attributes. And this explains why there is no absolute winner as far as this business goes. Therefore, if you are in the process of trying to identify the best platform to use, here are a few things that you should consider while evaluating the options available to you.
Cost of membership: Most platforms charge sellers to open an account or place listings on their site. While there could be a variety of free options out there, these are usually not the best as far as getting maximum exposure is concerned. Thus, sellers are advised to consider the subscription fees charged by these platforms as investments. Audience: Used panties marketplaces have buyers at their disposal. Thus, it is essential to choose a platform with a large audience that is interested in used panties. You can easily judge the audience by looking at some metrics, such as the number of sellers, social media engagements, and the number of citations in blogs and other forms of media. User interface: The design and overall feel of a website tell a lot about its credibility. When it comes to selling your wares at any online marketplace, see to it that the site is easy to navigate, and everything about it clear and direct. Support: Selling used panties can be somewhat tricky, especially to a newbie. A shortage of information about this business means that you are bound to have all manner of concerns. Thus, you should examine the nature of support options and ensure that they can address your concerns in a timely fashion.
#2 Create a Shop
Upon signing up with your preferred platform, the next step should be to create a shop. Your shop is your business; therefore, you should ensure that it provides the right impression to potential buyers. While impressions might seem to be less important at first, it is in those small details where success lies.
Part of creating a shop requires that you choose a name that best represents you. Next, you need to add your bio, which is probably the most critical piece of text in your entire shop. To wrap it up, you might consider adding a profile picture, something that is moderately sexy and flirtatious.
Should you share your location? Though some buyers prefer keeping their details a secret, buyer trends show that sharing your location can grow your conversions. You might be surprised that most buyers are inclined to buy from a seller who is local to them.
#3 Stock Up Your Shop
After creating a shop, the next step should be to stock it up with merchandise. As far as stocking goes, you also need to work on the pricing as well. Pricing can be a tricky undertaking, especially to a starter, but the way to go about is to start low and work your way up.
You also need to think about the variety while stocking up your shop. Avoid listing your regular black thong like every new girl does: try something new. If possible, you might also try wearing it for a more extended period just to make things different. The idea is to do everything it takes to make your listing stand out.
Photos play a huge role in marketing your items. While everyone can take pictures of the underwear, you should take photos wearing the panties. There are many ways to go about this; look for inspiration from successful sellers. You also need to add titles, a descriptive tale of the underwear, and any other extra that you feel could help you stay ahead of the competition.
The importance of providing your buyers with a variety of options cannot be overlooked. However, you also need to think about the regularity at which you list your merchandise. Having the same old items in your shop can be an instant turn off. As such, you must adopt a strict listing schedule to keep your store fresh.
#4 Promote Your Products
Selling used panties is not a case of uploading your merchandise and waiting for the customers to do their thing. Like any other online business, selling used panties requires commitment.
You need to invest your time in promoting your merchandise. The subject of online promotion, however, is quite vast. Here are some top advertisement options to consider as far as selling your merchandise is concerned.
Paid promotions: Most pantie selling platforms offer paid promotion options, besides their standard charges. Ideally, subscribing to paid advertisements serves to ensure that your listings are shown on the homepage or a dedicated section that promises maximum visibility. Social media: Currently, almost everyone has a social media presence. As such, used panties sellers can leverage the power of social media in marketing their wares. The key to marketing used panties on social media is to have pages that are specially dedicated to your account. Notwithstanding, you also need to do a host of other things such as using visual elements, posting regularly, using relevant hashtags, or tapping into the power of social media influencers. Outreach: Albeit a tasking undertaking, outreach involves reaching out to potential customers. Some platforms give sellers the ability to reach out to potential buyers. You might also try using online forums, blogs, or groups where users have a particular interest in used panties.
#4 Engage Potential Buyers
Besides sending promotional messages, you also need to ensure that you respond to messages and inquiries from potential buyers. Ideally, getting a message from a potential buyer is the first step towards closing the sale. Do not make the mistake of showing resentment when they are not purchasing immediately. Instead, focus on creating a rapport with them.
In your engagements with different buyers, you should be aware that each one of them is unique. As such, you must make your position known right from the start. As soon as they understand you, both of you will find things comfortable proceeding from there.
#5 Close the Deal
After you have successfully convinced the buyer to pay, you might be tempted to think that all that remains is to close the deal. For starters, you will realize that most buyers are reluctant to meet your asking price. Therefore, you need to work on your negotiation skills to ensure that you convince the buyer to remain as close as possible to your asking price.
After money has been transferred into your account, what remains is to ship the product to the customer. You need to choose a safe shipping method that will guarantee you that the product will reach the buyer in its' as is' condition. The most crucial part about closing the deal is to honor your promise or ad.
#6 Build Trust
A successful transaction is often the first of many others. As such, you need to work on building trust to encourage repeat sales. Send them supportive messages or seek feedback about the quality of the services rendered. Who knows, if your customer is happy, he might end up recommending you to other people who might be interested in finding a reliable source of used panties. And in the unfortunate event that the buyer was difficult in any way, you should always strive to ensure that you part ways while on good terms. Mistakes to Avoid When Selling Panties Online It is not always easy to sell used panties. As much as you might strive for the perfect start, you will find yourself making some mistakes. To avoid making a bad start in this industry, here are a few errors that you should avoid when selling used panties. Just some essential tips to help you get started, really.
1. Tolerating Rudeness Most new sellers are desperate to make their first sale. As such, they often end up tolerating rudeness. If you are like most women who prefer being treated with some respect, then you do not have to tolerate anyone who is blunt just because they are paying you. There are plenty of respectable sellers looking for your service; why waste your energy on someone rude to you just because you are selling used panties?
2. Playing Along with Timewasters While it is hard to tell who will buy or who is out to waste your time, spending time on people who do not have even the slightest intention to buy can be energy-sapping. It is nice to have a bit of a chat. However, you also need to ensure that most of the conversations that you engage in actually lead you to make money. Although some people are just out to derail you, there are plenty of good people who would like to fund your lifestyle.
3. Wearing the Panties Before You Have Been Paid Most new sellers wear panties before they are paid out of the desire to please. Wearing your panties too soon can work against you. If you happen to meet a bunch of time wasters or those buyers who are always changing their minds, then this means that all your efforts might be in vain.
Ideally, it is helpful to let potential buyers know that you only wear panties after they pay. Notably, scamming is real in the used panty business. So always beware.
4. Undercharging Most new sellers often believe that undercharging guarantees more sales. Unfortunately, undercharging only limits their prospects of growing their sales volumes. So it would be ideal if you had a reasonable price, and also add value rather than just selling your panties at a low price.
5. Giving Away Too Much Nudity Another common mistake observed among new sellers is giving too much nudity. You do not have to show every part of your body. A nicely taken photo showing your bare behind is more than enough. And in case a buyer wants to see more, make them pay for it.
Benefits of Selling Used Panties Now that you are interested in selling used panties, you need some inspiration to get started. Here are some top benefits of selling used panties online.
There is a real demand for used panties. Even better, the number of men who have a sexual fetish for used panties keeps growing by the day.
Selling panties online does not infringe on your personal space unless you want to let people in. In fact, most platforms have strict policies aimed at discouraging sellers from showing their faces.
Low risks involved. Unlike other businesses that require a substantial capital outlay, selling used panties does not require a lot of money. All you need is buy some inner-garments, sign-up with a platform that sells used panties, and market your items.
Final Thoughts Selling used panties online is a good way to grow your earning potential. As a seller, you should be flexible enough to cater to the diverse demands of different customers. Some customers might want you to wear some select types of panties, while others might want some that are worn for a longer time. Therefore, it is up to you to identify as much as you can do and choose the kind of customers that you feel comfortable dealing with.
Selling panties is just like any other online business, where you will be marketing your products to paying customers. You need to put in lots of work to improve your chances of making it here, considering that other sellers are continually competing for the attention of the buyers. If you follow the advice shared in this guide, then you will be in for a rewarding experience.